About No Boundaries Marketing Group
The Last Marketing Team You'll Ever Hire…
As true marketing professionals, consultants, web developers,
social media
influencers, and whatever other title we've managed to have on a business card over the years, the one takeaway that we all share is that we've had the privilege of working with hundreds of amazing businesses over the years. With over 50+ years combined experience under our belts, we've learned a thing or two about marketing and advertising services for small business. Our staff has worked for major Fortune 500 companies all the way down to boutique or niche firms. All of this experience has taught us one thing, how not to run a company! Kidding. It has taught us that the most important part of a company is the client. Without the client, you have no reason to come to work! So, rule #1, do right by your customer and everything else will fall into place.
Let's get philosophical for a moment. When you look back on your life, your business, your career, what do you want to see? What legacy do you want to leave for others to follow? It may sound clichéd, but to us, these are the important questions to ask. What brings us together as a company is the fact that we all share the same desire to leave a lasting legacy not only on our clients, but the industry we serve. We want our businesses to remember the reason they hired us and not the next guy down the street. We want our competitors to look at us and rethink what they do and how they serve their clients. As a family owned and operated business, we know all too well the struggles of owning a small business. With so many things to juggle in your day, we get it. Which is why we are committed to giving 100% to our clients each and every day. The last thing we want our clients worrying about is their marketing. We'll come up with the strategy. We'll implement the technology. We'll get your business found.
Meet The Team! Well some of them at least…
Joleen
Owner, Chief Inspiration Officer
Chris
Owner, Chief Digital Architect
Patrick
Web Developer Extraordinaire
Stephanie
Social Media Connoisseur
Goomba
Motivation Specialist

Gooigi
Assistant Motivation Specialist
Louie
Paws-ativity Officer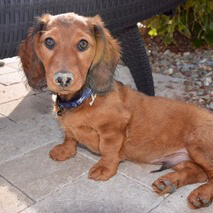 Are You Ready to Work With Us?
When you have a minute, give us a call and let's schedule some time to meet. Together, we will walk through a complete audit of your online presence and give you an idea of where you stand. We do this for FREE because we know that the key to a successful lasting relationship is transparency.