Earn Commission or Free
Marketing Services When You Connect Us With Your Network
Over the years, we have been extremely blessed to have some amazing clients who consistently refer their friends, family, and clients to take advantage of our marketing services. Much of our exceptional client base was grown through ongoing referrals. As a result, we have designed our Business Partner Referral Program to share recurring commissions with our partners to reward them and say "thanks" for connecting us with their network!
Our Business Partner Referral Program provides our partners and customers with a simple, easy, and profitable way to refer us new opportunities. The aim of the Business Partner Referral Program is to build fruitful, long-term business relationships with our referral partners. How does the program work? Simple. We pay a flat commission of 10% (minimum) of the gross contract value for all new sales for 12 months. There is no minimum spend levels for referrals, no minimum commitments, and no fine print. It's that simple. All you need to do is sign the Business Partner Referral Program agreement and start referring!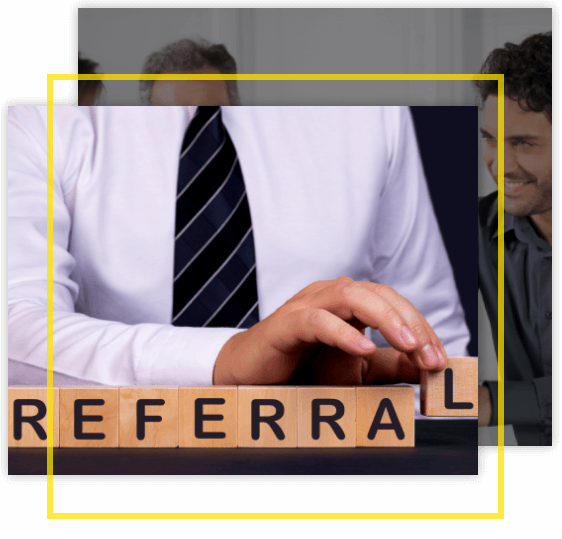 Structured Referral Program
No Sales Pitches Needed – Just Refer Your Contacts Over!
Earn Free Marketing Services
Once you submit the form below, a member of our management team will reach out to you to discuss the program in more detail. At the end of the day, we want to make sure our Referral Partners understand what constitutes a great referral! We will send over the Business Partner Referral Program Agreement and create a custom landing page that you can send referrals too. This landing page will show your referral network the strong partnership and commitment to service that we provide to each and every customer. In addition, we will use the tracking form on this page to account for each referral! That way nothing falls through the cracks!
Our Program Is
Perfect For:
Financial Service Providers