We specialize in getting your found…
from anywhere at any time!
Don't let your business crash in the waves, lets us help you stay on the board!
Maui Is A Special Place For Us…
So why is an Arizona based marketing agency poking its head into the islands? Well, because Hawaii is like our second home. We got Muai'd in 2012 and instantly fell in love with the islands. There are some places that you go to that have a special place in your heart and Maui is one of them.
For us, the islands are not just some fantasy where we hope to visit and make a few bucks… Believe it or not, we actually look to give as much as we receive! As members of the Maui Chamber of Commerce, we periodically teach live, in-person marketing classes to local businesses, for FREE. We do this because we know not every business has the resources to spend hundreds or thousands of dollars a year on marketing… but if someone could teach them a thing or two, maybe they might have a fighting chance. In addition to live, in-person marketing classes, we also have a monthly webinar and blogs to help businesses understand what it truly takes to get found online!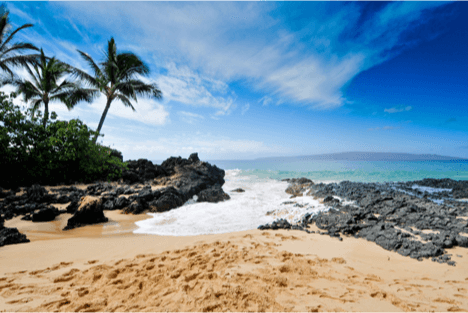 We've been in this business for quite some time now. We have worked for corporate agencies out there and the boutique mom and pop marketing shops… but we never fit the typical bill. Why? Well, we knew there was a better way. We vowed when we were in a position to open our own agency, we would put the customer first. Not profits. Over the years, we found that helping a small business grow from spending a couple hundred dollars a month to several thousand is much more rewarding. They do that because we helped them grow their business. And let's not forget, those clients are always the most loyal because you have literally built their businesses up from the ground floor! We laugh when we see other agencies say that their minimum spend is $1,000 a month or $5,000 a month. We have literally had clients tell us that they can't even get a call back in some instances. The fact is, some small businesses just can't afford that! Not yet at least. As a small business, just because you can't spend big bucks yet on your marketing program doesn't mean you don't deserve the same attention that another business might get for spending more money. Solution, No Boundaries Marketing Group.
Marketing Services We Offer
We are here to help your business grow and get found. Being on both ends of the spectrum we have understanding to what makes Maui such an amazing destination and what brings people here every year. With being both a business owner and traveling visitor, we can deliver a marketing program that will give you the opportunity to get found. We want to be a part of your ohana and the last marketing company you'll have to hire.
Press Release & Media Relations
Social Media Marketing and Management
Logo, Infographic, brochure design
Address
12425 W. Bell Rd #118B,
Surprise, AZ 85378
Contact Form
"*" indicates required fields