Social Media Advertising Service
In our current environment, businesses are forced to pay-to-play. To be successful on
social media
you need to engage with right customers relevant to your business. What we mean by that is often times, in order for your business to be found on a particular site, you have to pay to be included. Let's use
Facebook
as an example. Sure, you can create a business page for free, but how much organic visibility does the average business Facebook page receive? According to wearesocial.com, in late 2018, the average organic reach for a Facebook business post is 2% – 6% of the page's total likes. So if you are like most businesses and average around 500 followers, your average post will likely reach 10 – 30 people. So how can you increase these number? Paid ads…
What Social Media Platform
Should I Advertise On?
Over the years, Facebook has grown to be quite the presence online. With nearly 1.5 billion daily active users, it is something that the business community just simply can't ignore. With that said, you really need to understand your target audience. Think about who your ideal client is… maybe it's our senior community aged 65+. From a
social media
perspective, what platform do you think they would most likely be utilizing? According to the Pew Research Institute,
Facebook
has a 46% penetration compared to Pinterest at 15%. So Facebook would be the logical platform to run ads on. Flip that around, if your target is the 18 – 25 community, you might look to Snapchat or
Instagram
.
Are You Ready to Work With Us?
When you have a minute, give us a call and let's schedule some time to meet. Together, we will walk through a complete audit of your online presence and give you an idea of where you stand. We do this for FREE because we know that the key to a successful lasting relationship is transparency.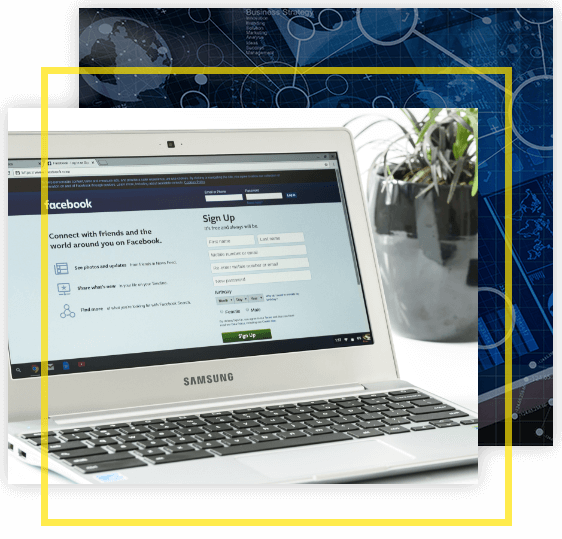 When it comes to social media advertising,
Facebook
is in the lead. With so many people utilizing the platform daily, it is easy to imagine why it is beneficial. Facebook allows business to really home in on and send ads to their most likely customers. Businesses have a couple options when doing paid advertising, you can boost your posts (sponsored posts), you can promote your website, you can promote an event, and so much more. The key is awareness. The more people you can reach, the more likely you are to convert. One thing that Facebook has done over many years is create a vast amount of data from which you can utilize to narrow down your target market. Example, if your target market is females, in an age range of 25 – 35 years old, lives in Cave Creek Arizona, and has children, you can do that on Facebook. The key to effective Facebook advertising is nailing down the specifics. The closer you can come to your ideal client, typically the more successful the ad. You may not get a ton of traffic, but you targeted the right traffic so hopefully the ads produced a better-quality client.
Twitter
might seem like a long-lost
social media
network, and we can all agree it has lost some of its gusto over the years, but Twitter is still a very viable social media network. With over 145 million daily active users (October 2019), that is still a ton of traffic. And that is up 17% from their Q3 2018 numbers. Numbers wise, 22% of adults in the US still use Twitter! So again, it is all about understanding your target demographic. 44% of those adults that use Twitter are aged 18-24. That is important to know! Another important fact to consider, Twitter ads are pretty cheap! It is a great way to reach a large number of potential clients. But just throwing ad dollars at a campaign and hoping it works isn't a smart strategy and can result in wasted money.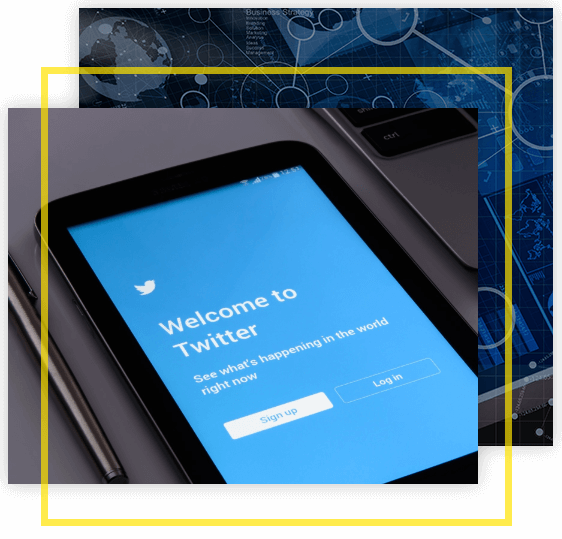 As most people know by now,
Instagram
is owned by
Facebook
so it should come as no surprise that Instagram uses the Facebook business manager to run ads. This makes it incredibly efficient for a business to target two platforms at the same time, Facebook and Instagram. Instagram has seen explosive growth over the last few years. As a society, we are very visual, so it is no wonder a photo and video sharing app is popular. According to Statista, Instagram now has 1 billion monthly active users (500 million daily active users). It is now the 2nd most engaged social media network. With that said. 71% of their users are aged 35 and under! Businesses have a great opportunity to use Instagram for social media marketing. Not only is there a huge market, but there's an interested audience that you can reach without spending large sums of money. Statistically, Instagram helps 80% of Instagrammers decide whether to buy a product or service (Facebook, 2019). Instagram users report making a purchase decision based on something that they saw while browsing the app.
With LinkedIn ads, businesses can target specific demographics such as job title, company size, industry, and more, making it a powerful tool for B2B marketing. There are various ad formats available on LinkedIn, including sponsored content, sponsored InMail, dynamic ads, and display ads. Advertisers can set a budget, bid on ad placements, and track their ad performance through LinkedIn's ad platform.
TikTok ads are paid advertisements that appear on the TikTok app. TikTok is a short-form video-sharing social media platform that has gained immense popularity among younger demographics. TikTok ads can be in the form of in-feed ads, brand takeovers, sponsored hashtag challenges, branded effects, and top view ads. In-feed ads are videos that appear in a user's "For You" page feed, and brand takeovers are full-screen ads that appear when a user opens the app. Sponsored hashtag challenges are campaigns that encourage users to participate in a branded hashtag challenge, while branded effects are filters and effects that users can add to their videos. Top view ads are full-screen video ads that appear at the top of the "For You" feed. TikTok ads allow businesses to reach a younger, engaged audience and increase brand awareness.
Want To Learn More About Social Media Advertising?
If you would like to learn more about social media advertising, give us a call at
(602) 377-7773
today.
We will sit down to learn a little more about your business and help you determine what platform might be in your best interest and what your ROI might look like.