Virtual
Receptionist Services
At No Boundaries Marketing Group, we are proud to announce a new partnership for Virtual Receptionist services through Reception HQ! Virtual receptionist services are a fantastic resource for local businesses. As a business owner, they allow you to improve your customer service by providing new and existing clients the attention that they deserve, even if you aren't personally able to give it to them. While some people might see a Virtual Receptionist Service as an impersonal, or even a robotic service that can disappoint customers and callers, in reality, this couldn't be further from the truth. These services use a combination of automatic tools, and real live professional receptionists to provide any incoming callers the best experience possible. Reception HQ is a phenomenal company, one that we use personally, who specialize in doing just that, and they offer four different services depending on your company's needs.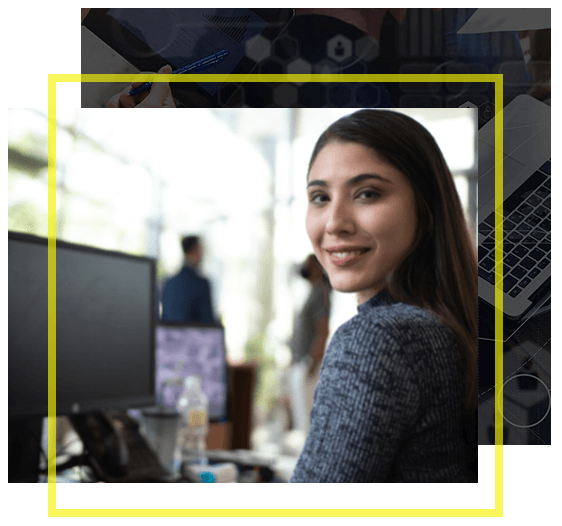 The first service that Reception HQ offers is their Message Taking service. We understand that as a busy company, it can sometimes be difficult to be there to receive every message and call that ever comes your way. Sometimes calls are missed, and while that can be unavoidable, it can also hurt customer and business relationships. Reception HQ Message Taking allows professional receptionists to take your calls and messages when you aren't available, ensuring that you never miss a message. This service is perfect for impressing callers with your professionalism even when you aren't available.
The second service offered is the Virtual Receptionist. ReceptionistPlus is a comprehensive service that allows the professionals at Reception HQ to manage and add functionality to all of your business' communication. It allows for customized greetings to be added to your phone lines, it gives call transfer options so that all callers get to who they need to speak to instantly, and it even includes 24/7 live call answering to make sure that no call is ever missed. This is an incredible service that allows you to take not just your customer service, but all of your communication to the next level.
The third service provided by Reception HQ is the Virtual Assistant. The Virtual Assistant Package allows Reception HQ to track and gather information on your calls that can prove invaluable. As customer service professionals, the workers at Reception HQ can use their expertise to find important information that can allow you to improve your customer service, submit leads to your sales team, or even give you a hand with orders and payments. This service can help a business to improve their own efficiency at dealing with customers.
The final service that Reception HQ offers is Appointment Scheduling. Appointment Scheduling allows virtual receptionist professionals to handle your appointment booking so that you never forget anything. You can continue using whatever platform or software you prefer for your appointments, while virtual receptionists handle the more difficult processes of scheduling and making sure everything fits together. This can be perfect for businesses who have difficulty with organization, or who have trouble being able to fit all of their commitments and work into their schedule.
At No Boundaries Marketing Group, we understand the ins and outs of making your business into the best it can be, including customer service and interaction. And it's because of our expertise, that we recognize what an incredible service Reception HQ offers, and are proud to be affiliated with them. If you find your company to have trouble managing its calls and customer service, then the Reception HQ services are likely to be exactly what you need.
Why should I use a call answering service for overflow or
afterhours support?
At No Boundaries Marketing Group, we know that running a business can be tough! One of the most imporant success factors for running a business is customer service! And there can be no short cuts here! We understand that hiring an employee(s) to cover things 24/7 can be extremely expensive, and truth be told, you may not have a ton of calls after hours to justify the expense. Fortunatley, there are other options! There are several reasons why a business should consider utilizing a call answering service. Here are a few:
Improved customer service
By using a call answering service, businesses can ensure that all customer calls are answered promptly and professionally, even during busy periods or after hours. This can improve customer satisfaction and loyalty, as customers appreciate quick and attentive service.
Increased productivity
Answering phone calls can be a time-consuming task, and it can take employees away from their core duties. By outsourcing this task to a call answering service, businesses can free up their employees' time to focus on more important tasks, such as business development and operations.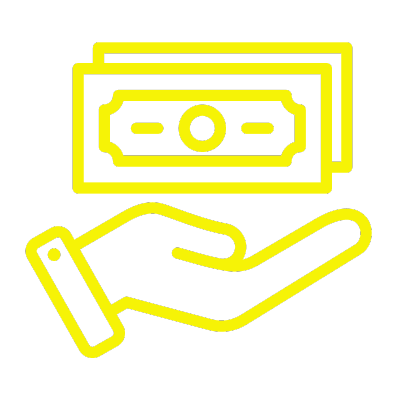 Cost savings
Hiring a full-time receptionist can be expensive, especially for small businesses. Utilizing a call answering service can be a more cost-effective option, as businesses only pay for the services they need, without the added costs of benefits and other overhead expenses.
Get more from your paid advertising campaigns
If you are running an advertising campaign, sometimes you can't control when someone contacts you! And if you are paying for that lead, it is extremely important you answer the phone each and every time to get the highest ROI possible from your advertising dollar!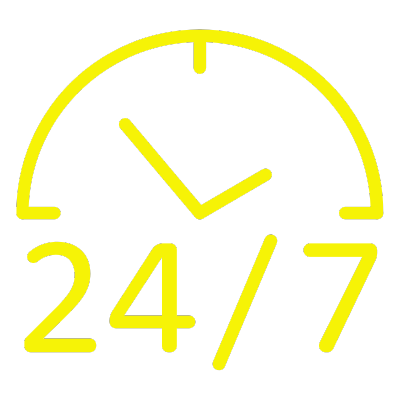 24/7 availability
With a call answering service, businesses can provide 24/7 availability to their customers, even outside of regular business hours. This can be particularly valuable for businesses that operate in different time zones or have customers in different parts of the world.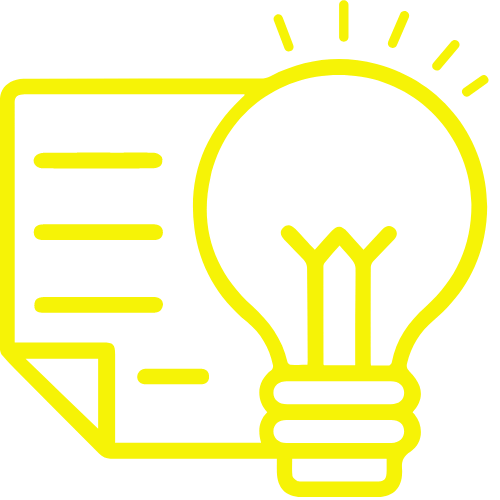 Professionalism and reliability
A call answering service can provide a professional and reliable image for businesses, as customers are greeted by a friendly and knowledgeable representative who can provide accurate information and assistance.
Overall, utilizing a call answering service can help your businesses improve their customer service, increase productivity, save costs, provide 24/7 availability, and enhance your professionalism and reliability, all of which can give you a competitive edge in your industry.