Despite increased competition and a huge amount of content, people have started paying more attention to email newsletters over the past few years. Companies, in turn, continue to invest giant budgets in digital marketing campaigns — be it video marketing or email marketing.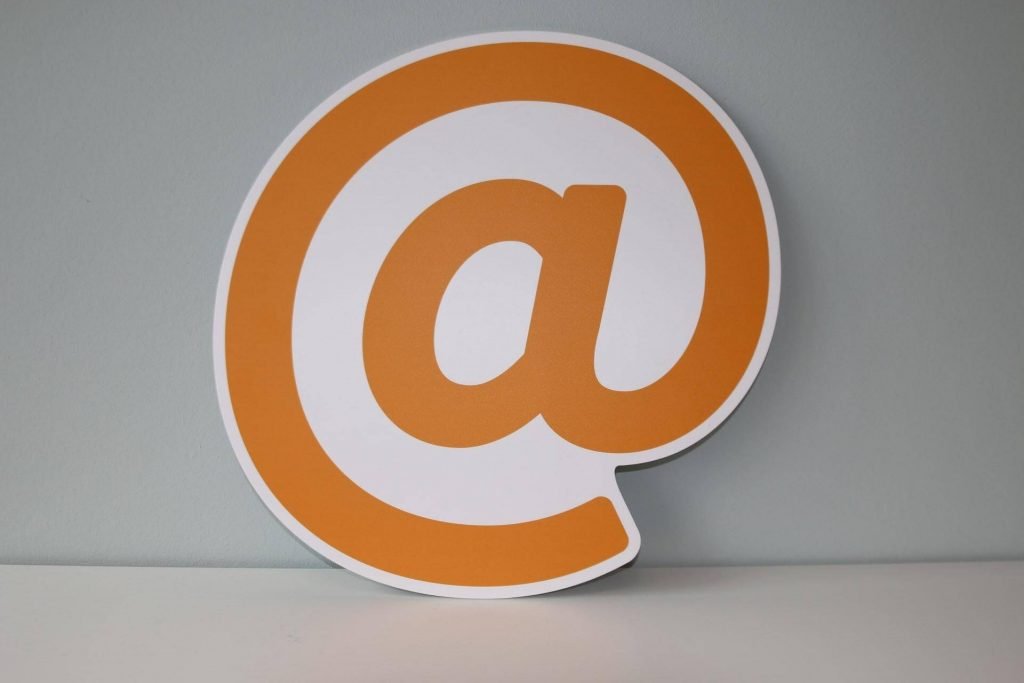 Photo by Onlineprinters on Unsplash
Email marketing isn't a separate field of ​​Internet marketing but is always or almost always part of a brand's integrated digital marketing strategy, which is implemented through various communication channels. Therefore, email marketing involves digital trends from social networks and other sources.
Why is email marketing in demand?
People are fed up with the endless flow of advertising and useless content. They don't want to communicate with bots and receive poorly written texts, so email newsletters become more trustworthy.
Photo by Elisa Ventur on Unsplash
Enterprises seek to demonstrate the inside of their businesses, the production process, and introduce their team. At the same time, marketers are moving away from ordinary template letters, searching for new creative formats and unique content. So video marketing is extremely popular among businesses, namely embedding videos in the email newsletter.
Why should you embed a video in your email newsletters?
The visual component of content plays a significant role. If you conduct a simple email marketing analysis, you will understand that text isn't enough — images, GIFs, and videos work better. To interest your readers, you need to catch them with visuals.
Every year, video content grows in the audience, its rating increases, and video marketing attracts more and more marketers and, therefore, budgets. 94% of marketers agree that videos have helped increase user understanding of their product or service. Email video generates customer trust — and this is far from its only advantage over other types of content.
Photo by Stephen Phillips – Hostreviews.co.uk on Unsplash
Let's take a quick look at the main benefits of video email marketing:
Video is easier to understand. Viewers simply see texts or images, but they can hear your video. Moreover, if you create videos in accordance with a well-thought-out engaging plot and video editing rules, people will remember your content faster. It might even go viral!
Video saves time. You must admit, a short video can save you time. You don't need to read long posts or text from an email — just watch the video. In addition, a video that includes customer success and reviews from real clients builds more trust in the brand and your company.
Photo by Content Pixie on Unsplash
Video improves search engine rankings. It is a nice bonus for any marketing campaign, and few people know about it. A video goes viral more often than an image or a post. More views mean more social sharing, higher social media engagement, and brand mentions online.
How to embed video content in an email?
Let's start with the fact that most often not the video itself is embedded into the letter, but a screenshot or a picture with a hyperlink to the source. That is because emails with embedded video content are of large sizes, and not all email clients display streaming videos.
There are two easy ways to embed video content in your email newsletter:
1) Screenshot + link. This method works best for any business, especially if you have your own YouTube channel or company blog. In order to embed a video in your newsletter, you just need to upload the content to YouTube or another social media platform and take a screenshot of the most intriguing moment. Next, this screenshot is added to the letter, and a link is assigned to it. That will look like video thumbnails, which work extremely effectively and will definitely grab your customers' attention. You can also embed a demo video and add a link to the full clip.
Photo by charlesdeluvio on Unsplash
2) GIF. Video editing helps make a GIF out of the video, insert it into an email, and add a link to the full version of the recording. Often, even a minimal motion or animation in an email surprises readers, sparks interest, and encourages them to click the button. GIF animations are a great way to diversify your emails. They attract and hold attention, entertain, inform, and highlight.
How to make the perfect video for your email newsletter?
The video creation and video editing processes are extremely crucial — especially when this type of content is part of your marketing campaign. Just inserting a video into your email newsletter isn't enough. You need to carefully consider the plot, how to retain the information, prepare all the necessary equipment, and choose video editing software.
Since our article isn't devoted to video editing, we would like to note the most critical thing required from video email marketing — to highlight the main things and attract clients' attention. Sometimes, the large size of clips won't allow you to insert them into the newsletters, so you need to edit videos in a way that conveys the essence and engages the viewer. If you do everything correctly, you will increase traffic, sales, and conversions.
What videos to add to the email newsletter?
Video is almost always appropriate, but still, it must be suitable and of high quality. If you send special offers and personal discounts to pet owners and attach a video review of your new store, then such newsletter leads (more likely) to unsubscribes than to sales.
Photo by Slidebean on Unsplash
What kind of videos definitely work and should be included in your email marketing campaign:
Educational videos. They can be webinars, lecture recordings, web conferences, etc. Such video content is appropriate in relevant letters and before special events. It includes the maximum benefit for your consumers and contributes to customer success. Properly selected materials increase the level of brand trust and emphasize a professional and competent approach and attitude to customers.
Guides, master classes, etc. Such videos will greatly improve your brand awareness and buyers' trust if customers receive such a letter after purchasing any product. You must admit, it is cool to receive an email with a review, instructions, or video recipes after buying, for instance, a food processor.
Photo by BBC Creative on Unsplash
Reviews. When launching a product or service, you can send a product launch video to your customers. Periodically 'treat' your clients with video reviews, unboxing videos, and product demo videos.
Video greeting after registration. Many, if not all, companies use a welcome email for new users or customers. What about the welcome video? Since video marketing is in trend, we recommend you change the format of your welcome emails a bit and record them in video format. It may look like some kind of company presentation video or a video from a top manager to a client. Such emails will definitely be remembered!
Entertaining content. Sometimes you just want to relax and watch some entertaining content. This approach works in email marketing as well. Shoot and send such content (that is somehow related to your company activities) to your customers. The main task is not to overdo it. This approach should be used very carefully and only by those companies that know their clients and target audience very well.
Photo by Brett Jordan on Unsplash
Conclusion
Email marketing is one of the oldest digital tools in the world. Video email marketing is a trend that is growing in popularity in the markets every day. If you don't know whether it's worthy to embed videos in your email newsletter, go for it!
We hope that our article can help you make your content useful, achieve marketing goals, and your marketing campaigns will become much more effective. We wish you all the best and shoot engaging videos!